Ambronite Drinkable Supermeal
Health Sports Nutrition Supplements
Ambronite is the delicious real food Complete Meal Shake™ that covers all your nutritional needs in 2 minutes. Sustainability, nature and clean food are close to our hearts in Nordics and at Ambronite.
Package size is 378 g.
Ambronite is the perfect choice for:
Breakfast and increased focus
Healthy lunch when you're short on time
Each 400 kcal is guaranteed to quench hunger for 4 full hours.
The 18 real foods of highest quality and 40+ nutrients in one healthy meal replacement shake are designed to make you thrive.
Mix 2,5 servings of Ambronite (95 g) with 2,5 cups of cold water to make a healthy full meal:
24 g protein
5 servings of veggie, berries and fruit
7,5 g of fiber
20 % vitamins & minerals (all food-based)
>> Ambronite - Now in Three New Delicious Flavors
>> Ambronite testimonials: Why people enjoy Ambronite?
>> Ambronite YouTube Channel
Ambronite – meal shakes from real foods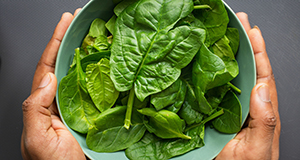 Ambronite was founded by five friends in Finland with the help of crowdfunding after a successful debut at Restaurant Day. Ambronite develops and manufactures meal shakes made of real and clean plant-based ingredients such as almonds, oats, coconut, apple, bilberries, spinach, nettle, sea-buckthorn and rice protein. The ingredients have been dried in under 42 degrees so that they would best maintain their nutritional value. The products are free from artificial ingredients or unnecessary additives. The Ambronite meal shakes function as fast, healthy and nutritious snacks, lunch or easy food you can bring with you on trips.
Berry powders – an easy way to enjoy the benefits of berries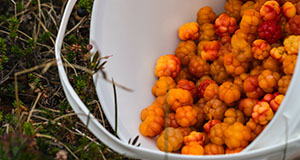 Berries are one of the best superfoods found in the Nordic nature. Bilberries, lingonberries, cranberries, cloudberries and sea-buckthorn are rich in antioxidants, vitamins and fiber, not to mention delicious to enjoy. Berry powders are an easy way to enjoy the benefits of berries around the year, wherever you are. Berry powders can be added to e.g. yoghurt, porridge, smoothies and salads or they can be used in baking. Berry powders also last for a long time when properly stored. Add more berry power to your day with berry powders!