Ambronite Balanced Meal Shake
Health Sports Nutrition Supplements
Ambronite Balanced Meal Shake delivers a real food meal that is gentle on the stomach and provides you with 20 grams of protein, plenty of fiber, and food based vitamins and minerals. Each meal is guaranteed to quench hunger for four hours.
Gentle on the stomach
We use only clean real food ingredients - something that your body can recognize and digest easily. No GMOs, dairy, soy, artificial additives or other nonsense.
Food-based vitamins and minerals
Each Balanced meal shake gives you a load of veggies, berries and fruit that provides your body with plenty of vitamins and minerals in an easy-to-digest format.
Faster and more affordable than fast food
Balanced meal shake can be prepared in under a minute and it costs you only 4,95 € per full 400 kcal meal.
How to use?
Mix 95 g / 3.4 oz of Ambronite with 500 ml / 2 - 2.5 cups of cold water, plant-based milk, or add into your favorite smoothie recipe.
Ambronite – meal shakes from real foods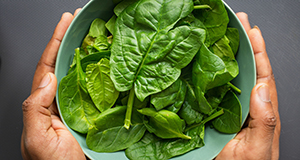 Ambronite was founded by five friends in Finland with the help of crowdfunding after a successful debut at Restaurant Day. Ambronite develops and manufactures meal shakes made of real and clean plant-based ingredients such as almonds, oats, coconut, apple, bilberries, spinach, nettle, sea-buckthorn and rice protein. The ingredients have been dried in under 42 degrees so that they would best maintain their nutritional value. The products are free from artificial ingredients or unnecessary additives. The Ambronite meal shakes function as fast, healthy and nutritious snacks, lunch or easy food you can bring with you on trips.