Puhdas+ Premium Omega-3 capsules
Fatty Acids Health Omega-3 Sale Supplements
Puhdas+ Premium Omega-3 is a pure and strong omega-3 product. The daily dose contains 600-1200 mg of omega-3 fatty acids, of which 355-709 mg is DHA and 240-480 mg is EPA. The products are produced by using wild sardines from the pure waters of the South Pacific Ocean.
The products have Friend of the Sea certificate which guarantees that the fishing and production is ecological.
Dosage
For adults 1-2 capsules per day.
The recommended daily intake must not be exceeded. The dietary supplement is not a substitute for a varied diet and a healthy lifestyle. Keep out of reach of small children.
Pure supplements with only the most essential ingredients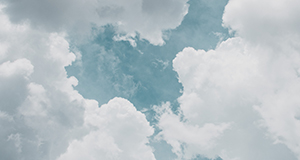 Puhdas+ was founded for the passion to make more pure and simple health and wellness products and cosmetics. The Finnish company chooses primarily Finnish ingredients for their products and the products are manufactured by qualified professionals in Finnish certified factories. the product development team at Puhdas+ strives to take their customers' allergies and diets into consideration as well as possible. That is why the products are manufactured as vegan, gluten and lactose-free whenever it is possible.