Nordic Hempfarm Organic Hemp Powder
Dry Products Greens Hemp Smoothie Mixes Superfoods
The finest and softest hemp powder on the market is a fine powder produced from Finnish hemp seeds by the cold pressing method, which is an excellent source of proteins and fibers.
No chemicals or hot temperatures have been used in the manufacture. In this product you will find the most comprehensive edible and available protein in the flora.
A very good raw material for a ketogenic diet due to its really low carbohydrate content.
What Hemp Powder is?
Hemp Powder contains all 8 essential amino acids in our body as well as 12 other amino acids. 65% of the protein is of very high quality, in a very easily absorbed form (edestine), the remaining 35% is in a highly absorbed form (albumin).
In addition, the crumb contains omega-3 and omega-6 fatty acids in perfect proportions for humans (1:3). Hemp seed is also one of the few seeds with leafy green as well as valuable gammalinolenic acid (GLA) 4% and stearidonic acid (SDA) 2%.

How to use
Add hemp powder to porridge, yogurt, cooking or milkshake. Use as a part of a recovery drink after a sports performance.
Generic block: The many benefits of hemp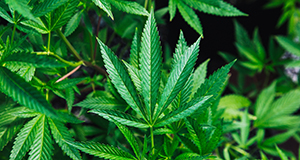 Hemp has excellent nutritional values. Hemp seeds contain a lot of vitamins, minerals and antioxidants. The hemp seeds also contain plenty of unsaturated fats, such as omega 3, 6 and 9 and gamma linolenic acid (GLA). Hemp also contains plenty of protein but very little carbohydrates which is why it is an ideal component of a ketogenic diet. The proteins of hemp are also in an easily digestible form. Hemp is easy to add to a daily diet: for example ground hemp seeds can be added to smoothies, porridge or yogurt.