Frantsila Nettle & Peat Scalp Treatment Oil
Body Care Hair Conditioners Natural Beauty Nettle Shop by Ingredients Specials
Nourish and Rejuvenate Dry and Itchy Scalp
Our scalp treatment is formulated with a rich complex of essential and botanical oils to nourish and rejuvenate dry, itchy scalp conditions that can damage overall hair health. Nettle and Rosemary stimulate surface circulation to strengthen hair from the root up, while calming, antimicrobial organic herb and peat extracts help to restore the scalp's natural, youthful balance, creating an optimal environment for the growth of stronger, thicker, younger-looking hair.
How to use?
Apply two full pipettes evenly on scalp. Massage oil into scalp and let it work for 30 minutes or more. Comb through, then rinse. Use twice a week and then less frequently as scalp health improves. For best results, apply after our Birch & Peat Shampoo and Conditioner.
Frantsila – natural cosmetics from organic herbs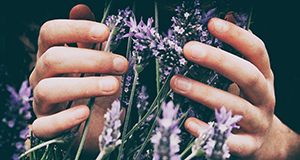 Frantsila is a pioneer in organic herb farming in Finland. Frantsila manufactures natural cosmetics for the face, body and hair, perfume oils and essential oils and other herb products. The Frantsila organic farm is owned by Virpi Raipala-Cormier and Jim Cormier and is located 40 km north west of Tampere, Finland. The farm also offers services for tourists and travelers and organizes courses focused on wellbeing. Frantsila aims to advance people's physical, psychological and mental wellbeing and living in balance with nature through education.