Hetkinen Veggie Candle Smoke Sauna
Health Holiday Season More than just candles Sauna Wellness
Natural veggie wax candle with aspen wood wick. Sold together with a nice wooden base.
Smoke sauna - a rude, dark atmosphere.
Natural rapeseed and soy wax candle with a Finnish aspen heart. Includes also Finnish fir resin. Experience the cozy comfort of a glowing fireplace anywhere in your home. The soothing crackle and long, dancing flame of aspen heart wick. Flame allows you to relive fond memories or create new ones in a warm, comfortable atmosphere.
So enjoy more than just a candle - you smell smoked wood aroma, spruce resin and selected essential oils.
100 % Natural & Vegan & Cruelty Free
Sustainably & Plastic Free
Made in Finland
How to use?
Only burn candle for a maximum of 3 hours at once. Trim aspen woodwick to around 5 mm before lighting and between each burn. Burns for up to 40 hours.
The first burn is the most important because you have to give your veggie wax candle enough burning time to develop a melted wax pool that goes all the way to the edge of the glass jar on the first use.
Hetkinen – natural cosmetics inspired by Finnish forests and trees
Hetkinen is a natural cosmetics and lifestyle brand which is based on the healing powers of trees. The product line includes cosmetics for the body, such as body butters and hand creams, as well as home products such as wood-scented candles and scent diffusers. Trees are utilized in many ways in the products: pine needles, birch leaves and essential oils from trees are examples of the ingredients used in the products. In addition, the products are packed in beautiful jars made of Finnish pine. All the Hetkinen products are 100 % vegan.
The Finnish sauna culture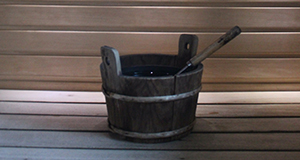 In the land of 5,5 million residents, there are 3,2 million saunas in Finland – which is more than there are cars. There is no doubt that sauna is a big part of the Finnish lifestyle. The Finns go to sauna to cleanse their bodies and minds, to socialize and to enjoy the health benefits of the hot steams. The authentic wooden sauna has a slight scent of natural tar and a dim light. Drinking a cold beer and throwing water on the hot stove, while gently whipping yourself with vihta (= birch whisk) are all a part of the sauna experience. The sauna moment is finished with a dip in the lake or sea, even in the winter. We invite you to get to know the wonderful sauna culture better!