Taiga's Dark Chocolate With Smelt Fish
Chocolates Holiday Season Snacks Superfoods
Authentic Fish Chocolate - Migrating wild in the rivers of Lapland, now in the company of chocolate. Throws out a challenge for the adventurer, wins the bet for the wildest.
Widens the range of experiences. Do you dare to taste?
Asia Food Innovation Awards 2019 Winner!
Taiga combines chocolate with the Nordic nature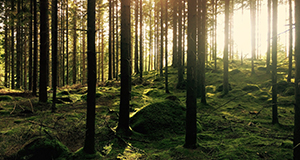 Taiga is a Finnish chocolate brand focusing on handmade chocolates and exotic Nordic flavours. The founder Anne Nymark is a pastry chef who began to experiment with chocolate and smelt fish. The unexpected flavour combination worked well and so Taiga was born. The name Taiga refers to boreal forest which consists of a mix of spruce, pines and birch, typical in Finland and Scandinavia. The Nordic nature is strongly present in Taiga chocolates which utilize wild berries, reindeer meat and fish. The daring flavours are perfect for those with an adventurous spirit.