Taiga's Dark Chocolate With Cultivated House Crickets
Chocolates Insect foods Snacks Superfoods
Peeking from behind green hay, he prepares a song to play - the sophisticated grasshopper. Bursting with protein, bold addition to chocolate.

Can you keep a straight face, do you have the nerve?
Taiga combines chocolate with the Nordic nature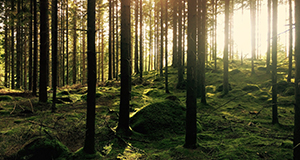 Taiga is a Finnish chocolate brand focusing on handmade chocolates and exotic Nordic flavours. The founder Anne Nymark is a pastry chef who began to experiment with chocolate and smelt fish. The unexpected flavour combination worked well and so Taiga was born. The name Taiga refers to boreal forest which consists of a mix of spruce, pines and birch, typical in Finland and Scandinavia. The Nordic nature is strongly present in Taiga chocolates which utilize wild berries, reindeer meat and fish. The daring flavours are perfect for those with an adventurous spirit.
Ethical chocolate
Chocolate production involves any social, economical ecological problems, such as child labor, deforestation and too low compensations for the cacao farmers. Many good initiatives have been made over the past years to ensure more sustainable chocolate production, such as various social responsibility programs to support the cacao farmers. Many smaller chocolate producers have also arisen whose whole business model is based on ethical chocolate production and for whom supporting the local farming communities is an inseparable part of the business. All the chocolate available on Arctic Pure is produced respecting the principles of sustainable development.