Puhdas+ Magnesium Gel
Health Joint Health New Arrivals Sale Sports Nutrition
Puhdas+ Magnesium Gel is a strong magnesium product for external use. Use the gel for magnesium deficiencies, eg. muscle cramps, growth pains, cramps and restless legs.
Usage
Apply on your skin. Magnesium is best absorbed when applied on thin areas of the skin, such as bend of the arm, or directly into the problem area.
At the beginning of the use, magnesium can cause mild tingling and slight redness on sensitive skin, which usually stops when continuing use. Avoid contact with eyes and mucosa.
1 ml of magnesium gel contains 103 mg pure magnesium.
Pure supplements with only the most essential ingredients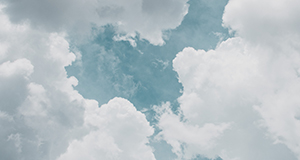 Puhdas+ was founded for the passion to make more pure and simple health and wellness products and cosmetics. The Finnish company chooses primarily Finnish ingredients for their products and the products are manufactured by qualified professionals in Finnish certified factories. the product development team at Puhdas+ strives to take their customers' allergies and diets into consideration as well as possible. That is why the products are manufactured as vegan, gluten and lactose-free whenever it is possible.