Frantsila Midsummer Rose Facial Oil
Face Care Face Oils Natural Beauty
Easily absorbed into the skin, this oil nourishes and soothes all skin types, including sensitive and couperosa skin. The oil includes a light sun protection (SPF 3).
Use
Apply a thin layer of the facial oil to face and neck. You may use the oil instead of a moisturizing cream or as an effective, additional layer under a moisturizer. Our Rose Facial Oil also protects from cold weather. Apply 30 minutes before going out.
Midsummer Rose
Damascena. Canina. Pimpinellifolia. Rubiqinosa

These are just some of the rose species found in our Midsummer Rose natural cosmetics, which feature a complex of rose essences, including essential oils, rosehip seed oils and rose hydrosol. These rose essences contain a powerful array of vitamins, minerals, and antioxidants, which provide diverse and significant benefits for any skin care regimen.
Frantsila – natural cosmetics from organic herbs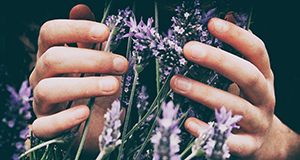 Frantsila is a pioneer in organic herb farming in Finland. Frantsila manufactures natural cosmetics for the face, body and hair, perfume oils and essential oils and other herb products. The Frantsila organic farm is owned by Virpi Raipala-Cormier and Jim Cormier and is located 40 km north west of Tampere, Finland. The farm also offers services for tourists and travelers and organizes courses focused on wellbeing. Frantsila aims to advance people's physical, psychological and mental wellbeing and living in balance with nature through education.