YSUB Zen Drink
Zen in a can. Hemp infused zen drink that helps you unwind and focus.
Natural & 100 % vegan
Relaxing hemp with hint of focus

Calming chamomile
Stress relieving lemon malm
B complex vitamins and magnesium for better brain function
Can be stored at room temperature. Serve chilled.
Opposite of busy
This crazy world we live in is all about being busy. Being busy doing this, being busy doing that. Busyness has become the new normal. And even though being busy might make you feel productive; in reality, busyness is killing your creativity, productivity and happiness.

That's why we're the opposite of busy. Literally.
YSUB is Scandinavian by heart
From the team to design, and from our values to the life balance we are seeking, it all stems from our Scandinavian heritage. The place we call home is the three-time Happiest Country in the World, so it's fair to say we know a thing or two about achieving a happy and balanced life.

Sometimes everyday life takes over and it feels like there is simply not enough time. It feels like we are running around without getting much done. We feel inadequate, like we are not enough, which only increases the feeling of stress and anxiety.
Read more: www.ysubdrinks.com
Generic block: The many benefits of hemp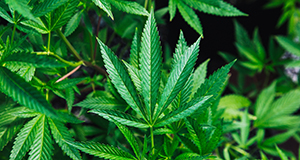 Hemp has excellent nutritional values. Hemp seeds contain a lot of vitamins, minerals and antioxidants. The hemp seeds also contain plenty of unsaturated fats, such as omega 3, 6 and 9 and gamma linolenic acid (GLA). Hemp also contains plenty of protein but very little carbohydrates which is why it is an ideal component of a ketogenic diet. The proteins of hemp are also in an easily digestible form. Hemp is easy to add to a daily diet: for example ground hemp seeds can be added to smoothies, porridge or yogurt.