Pure=Beauty Youth Booster Serum With Peptides & Roseroot
Face Care Natural Beauty Serums
This light texture gel serum is ideal for aging skin. It contains superstar ingredients like fermented rice water known for its hydrating and anti-wrinkle activities, skin strengthening peptides from hydrolyzed rice protein and highly antioxidant Finnish roseroot extract.
Antioxidants prevent skin damage caused by free radicals (like pollution and sun) that cause premature signs of aging. Regular use of this serum helps to maintain a young and fresh looking skin.
Made in Finland
Natural cosmetics
Vegan
Fragrance free
Suitable for sensitive skin
Use
Apply in the morning and evening on a cleaned face after a toner and before cream/oil.
Active ingredient / Fermented rice water
Rich in antioxidants, vitamin B, E, enzymes and minerals. It's well known for its anti-aging and anti-wrinkle properties. Other skin benefits of fermented rice water include brightening, tightening and pore minimising effect. It can also help improve skin damage from the sun.
Active ingredient / Peptides
Peptides are short chains of amino acids that act as building blocks of proteins such as collagen, elastin and keratin. Peptides are skin identical and therefore very gentle but efficient in renewing the skin and preventing wrinkles. The peptides in this serum come from hydrolyzed rice protein and rice water.
Active ingredient / Roseroot extract
Roseroot grows naturally wild in arctic regions. Due to the high antioxidant content, rose root has good anti-age benefits for the skin. It protects skin from damage caused by free radicals (like pollution and sun) that cause premature signs of aging. Rose root is well tolerated and therefore suits also for sensitive skin.
Pure=Beauty – premium-quality natural cosmetics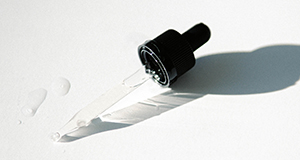 Pure=Beauty is a Finnish skincare brand which has been making high-quality skincare products from natural ingredients since 2008. Pure=Beauty's selection includes face mists, multi-use skin oils and body butters. Pure=Beauty only uses a few ingredients in their products but only of the best quality. The key ingredients include argan oil, jojoba oil, carrot oil, monoi oil, castor oil and Nilotica shea butter, all known for their nurturing effect. All the ingredients used in the Pure=Beauty products are produced in an ecological and ethical way.