Pure=Beauty Organic Shea Nilotica Butter
Body Care Body Lotions Day Creams Face Care Natural Beauty
Our organic shea nilotica butter is the highest quality, cold-pressed Ugandan shea nilotica that has all the beneficial skin care properties intact. Luxurious and creamy organic shea nilotica butter melts and spreads nicely on the skin.
Shea nilotica butter is rich in essential fatty acids and vitamins. It has a high content of anti-inflammatory components and is especially recommended for dry and atopic skin.
Made in Finland.
Usage
Apply it on all dry spots on the skin like lips, nail cuticles, hands, feet, face and hair ends or any scratches, rashes etc. It can also be used for baby's skin as a nappy cream.
Pure=Beauty – premium-quality natural cosmetics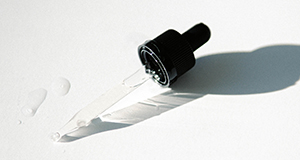 Pure=Beauty is a Finnish skincare brand which has been making high-quality skincare products from natural ingredients since 2008. Pure=Beauty's selection includes face mists, multi-use skin oils and body butters. Pure=Beauty only uses a few ingredients in their products but only of the best quality. The key ingredients include argan oil, jojoba oil, carrot oil, monoi oil, castor oil and Nilotica shea butter, all known for their nurturing effect. All the ingredients used in the Pure=Beauty products are produced in an ecological and ethical way.