Pure=Beauty Organic Castor Oil
Body Care Body Oils Face Care Face Oils Hair Conditioners Massage Wellness
Castor oil is a multi-purpose vegetable oil that people have used for thousands of years. Castor oil is rich in ricinoleic acid, which makes it a great moisturizer for the skin.
The antimicrobial and anti-inflammatory properties of castor oil make it useful in reducing acne as ricinoleic acid can inhibit growth in the bacteria that cause acne.
Castor oil is also great for dry or damaged hair and dry scalp and it can be used as a natural hair conditioner to give intense moisture.
Beauty tip: Apply the oil on the lashes with a cotton stick, at night before bedtime. Regular use of castor oil gives the lashes volume and lengthens the lashes naturally.
Made in Finland.
Pure=Beauty – premium-quality natural cosmetics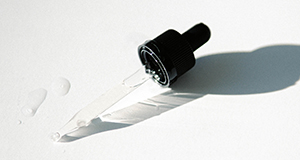 Pure=Beauty is a Finnish skincare brand which has been making high-quality skincare products from natural ingredients since 2008. Pure=Beauty's selection includes face mists, multi-use skin oils and body butters. Pure=Beauty only uses a few ingredients in their products but only of the best quality. The key ingredients include argan oil, jojoba oil, carrot oil, monoi oil, castor oil and Nilotica shea butter, all known for their nurturing effect. All the ingredients used in the Pure=Beauty products are produced in an ecological and ethical way.