Pure=Beauty Organic Carrot Oil
Body Care Body Oils Face Care Face Oils Massage Natural Beauty Wellness
Our organic carrot oil contains sunflower seed oil and carrot root extract. The nutritive carrot oil contains lots of vitamins such as A-, B-, C-, D-, and E-vitamins and beta-caroten which is a great anti-aging ingredient.
Carrot oil is a great natural tanning enhancer for face and body, giving the skin a beautiful tone and healthy glow. This oil suits all skin types.
Made in Finland.
Pure=Beauty – premium-quality natural cosmetics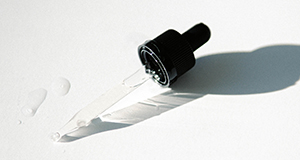 Pure=Beauty is a Finnish skincare brand which has been making high-quality skincare products from natural ingredients since 2008. Pure=Beauty's selection includes face mists, multi-use skin oils and body butters. Pure=Beauty only uses a few ingredients in their products but only of the best quality. The key ingredients include argan oil, jojoba oil, carrot oil, monoi oil, castor oil and Nilotica shea butter, all known for their nurturing effect. All the ingredients used in the Pure=Beauty products are produced in an ecological and ethical way.