Pure=Beauty Juniper Mist With AHA
Face Care Natural Beauty Serums
This hydrating and balancing face mist contains juniper berry water and brightening and gently exfoliating AHA fruit acids.
This mist is perfect for oily or combination skin to detox and brighten up the complexion. This mist can be used daily due to the gentle AHA fruit acids that don't irritate the skin.
Usage
Spray in the morning and evening on a cleansed face.
Pure=Beauty – premium-quality natural cosmetics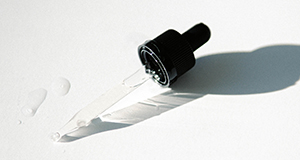 Pure=Beauty is a Finnish skincare brand which has been making high-quality skincare products from natural ingredients since 2008. Pure=Beauty's selection includes face mists, multi-use skin oils and body butters. Pure=Beauty only uses a few ingredients in their products but only of the best quality. The key ingredients include argan oil, jojoba oil, carrot oil, monoi oil, castor oil and Nilotica shea butter, all known for their nurturing effect. All the ingredients used in the Pure=Beauty products are produced in an ecological and ethical way.