Puhdas+ Beauty Deep Moisturising Body Oil
Body Care Body Oils Natural Beauty Sale
Superior moisture for your skin. This body oil helps maintain the skin's natural moisture balance, nourishes and softens the skin. It contains pure and natural coconut oil, oat oil, sunflower oil, olive oil and rosemary leaf extract. A mild scent of jasmine.
Apply to the body.
Beauty oils from Finnish superberries

The Puhdas+ Beauty Oil product range includes many different and unique beauty oils, from which you can choose the one that suits your skin and its needs.

Only the best, organic quality sunflower, almond, olive and coconut oils are used as the basis for beauty oils. The products are based on Finnish superberries, such as sea buckthorn, lingonberry and blackcurrant. These berries are already known around the world as real superfoods, and now Puhdas+ enables their use in a new generation of skin care products as well.

The products are manufactured in Finland, in an Ecocert-certified cosmetics factory.
Pure supplements with only the most essential ingredients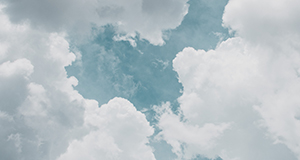 Puhdas+ was founded for the passion to make more pure and simple health and wellness products and cosmetics. The Finnish company chooses primarily Finnish ingredients for their products and the products are manufactured by qualified professionals in Finnish certified factories. the product development team at Puhdas+ strives to take their customers' allergies and diets into consideration as well as possible. That is why the products are manufactured as vegan, gluten and lactose-free whenever it is possible.