Nordic Hempfarm Organic Peeled Hemp Seed
This is the most popular hemp product in which the outer shell of the seed has been removed and a soft nutty taste remains. Exfoliation ensures the absorption of nutrients in the body. The product is very nutritious and stomach-friendly, and is easily digestible.
Cultivated and made in Finland.
What hemp seed are?
Hemp seed with almost complete food content does not deserve the title of superfood in vain. Hemp seeds are an excellent source of protein, containing all 8 essential amino acids for our body as well as 12 other amino acids.
In addition, the omega-3 and omega-6 fatty acids in hemp are in perfect proportions for humans (1:3). Hemp seed is also one of the few seeds that contains 4% gamma-linolenic acid (GLA) and 2% stearidonic acid (SDA), which are very valuable to the human body.

A very good raw material for a ketogenic diet due to its really low carbohydrate content.
How to use
Snack as is or add to salad, porridge, yogurt, muesli, milkshake, use in baking, cooking, etc.
Generic block: The many benefits of hemp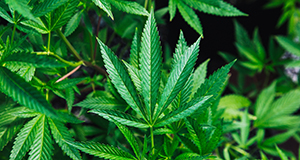 Hemp has excellent nutritional values. Hemp seeds contain a lot of vitamins, minerals and antioxidants. The hemp seeds also contain plenty of unsaturated fats, such as omega 3, 6 and 9 and gamma linolenic acid (GLA). Hemp also contains plenty of protein but very little carbohydrates which is why it is an ideal component of a ketogenic diet. The proteins of hemp are also in an easily digestible form. Hemp is easy to add to a daily diet: for example ground hemp seeds can be added to smoothies, porridge or yogurt.