Frantsila Lemminkäinen's Mother's Tar & Resin Ointment
Body Care Body Lotions Face Care Natural Beauty
For the treatment of cracked skin, calluses, insect stings and atopic skin.
Best natural cosmetics product 2013
Made with tar and resin from Hämeenkyrö, organically grown burdock, beeswax and cold-pressed vegetable oils, the tar&resin ointment is excellent for various skin problems.
Owing to its disinfecting, softening and conditioning properties, the ointment can be used for cracked skin and for corns and calluses. The tar&resin ointment is also effective in the treatment of insect stings, milk crust, atopic skin and psoriasis.
Use
Spread on the affected skin when necessary or a few times per day. The treatment effect can be improved by covering the area with a bandage. Store preferably in a cool place.
Frantsila – natural cosmetics from organic herbs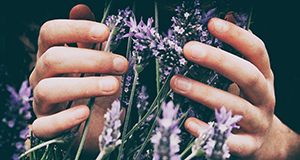 Frantsila is a pioneer in organic herb farming in Finland. Frantsila manufactures natural cosmetics for the face, body and hair, perfume oils and essential oils and other herb products. The Frantsila organic farm is owned by Virpi Raipala-Cormier and Jim Cormier and is located 40 km north west of Tampere, Finland. The farm also offers services for tourists and travelers and organizes courses focused on wellbeing. Frantsila aims to advance people's physical, psychological and mental wellbeing and living in balance with nature through education.