Frantsila The Garden Trilogy De-Stress Tonic
Beauty Supplements Holiday Season Inner Beauty Natural Beauty
A refreshing and potent blend of organic herbal tonics that help to reduce the effects of various daily stressors and to promote a sense of being & well-being — for beauty also comes from the inside out.
Organic chamomile, milky oat seed and lemon balm help to reduce stress and anxiety across the entire nervous system; rhodiola root extract helps to increase the body's resistance to physical, chemical and biological irritants; while rose essential oil, spruce and white water lily flowers help to stimulate the senses and rejuvenate the spirits.
Use
Spray directly into the mouth at least twice a day, or whenever you feel stressed or overwhelmed.
Frantsila – natural cosmetics from organic herbs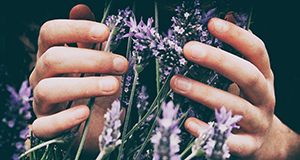 Frantsila is a pioneer in organic herb farming in Finland. Frantsila manufactures natural cosmetics for the face, body and hair, perfume oils and essential oils and other herb products. The Frantsila organic farm is owned by Virpi Raipala-Cormier and Jim Cormier and is located 40 km north west of Tampere, Finland. The farm also offers services for tourists and travelers and organizes courses focused on wellbeing. Frantsila aims to advance people's physical, psychological and mental wellbeing and living in balance with nature through education.