Frantsila The Garden Trilogy Anti-Pollution Facial Serum
Face Care Holiday Season Natural Beauty Serums
A daily, moisturizing defense against air pollution and other environmental irritants, to keep skin touchably soft and looking younger and brighter - for beauty also requires a nurturing protection.
Moringa oil acts as a natural, moisturizing barrier on the skin's surface, reducing airborne deposits and preventing their absorption into the skin; antioxidant-rich blueberry and plantago extracts neutralize free radical damage; an array of essential oils, including fennel, basil and ylang ylang, treat inflammation caused by smog related micro-particles; and cold pressed raspberry and jojoba seed oils provide a base layer of natural sun protection.
Use
Apply gently to face and neck before going outside. Suitable for day or night use.
Frantsila – natural cosmetics from organic herbs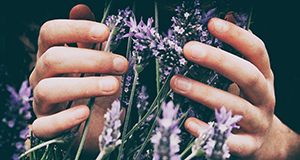 Frantsila is a pioneer in organic herb farming in Finland. Frantsila manufactures natural cosmetics for the face, body and hair, perfume oils and essential oils and other herb products. The Frantsila organic farm is owned by Virpi Raipala-Cormier and Jim Cormier and is located 40 km north west of Tampere, Finland. The farm also offers services for tourists and travelers and organizes courses focused on wellbeing. Frantsila aims to advance people's physical, psychological and mental wellbeing and living in balance with nature through education.