Frantsila Red Clover Cleansing Gel
Face Care Face Wash Natural Beauty
Cleanse, Balance, Refresh

A deep cleansing, clear gel formulation, featuring an antioxidant-rich complex of red clover and fermented cranberry extracts, that thoroughly removes impurities and makeup, prevents excess sebum production and tightens the appearance of pores, all without disturbing the skin's natural moisture and PH balance.
How to use?
Massage a small amount of the cleanser onto damp face and neck, then rinse with lukewarm water and pat dry

Suitable for all skin types, particularly oily and combination skin.
Frantsila – natural cosmetics from organic herbs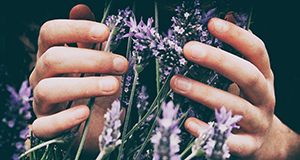 Frantsila is a pioneer in organic herb farming in Finland. Frantsila manufactures natural cosmetics for the face, body and hair, perfume oils and essential oils and other herb products. The Frantsila organic farm is owned by Virpi Raipala-Cormier and Jim Cormier and is located 40 km north west of Tampere, Finland. The farm also offers services for tourists and travelers and organizes courses focused on wellbeing. Frantsila aims to advance people's physical, psychological and mental wellbeing and living in balance with nature through education.