Frantsila Natural Deodorant
Body Care Deodorants Natural Beauty
Featuring a powerful complex of botanical extracts, our citrus scented deodorant reinforces your skin's natural protective barrier, to discourage the growth of odor-causing bacteria and ensure long-lasting freshness.
Apply daily to clean underarms.
Frantsila – natural cosmetics from organic herbs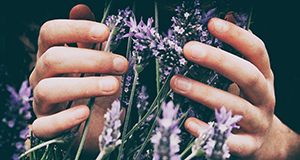 Frantsila is a pioneer in organic herb farming in Finland. Frantsila manufactures natural cosmetics for the face, body and hair, perfume oils and essential oils and other herb products. The Frantsila organic farm is owned by Virpi Raipala-Cormier and Jim Cormier and is located 40 km north west of Tampere, Finland. The farm also offers services for tourists and travelers and organizes courses focused on wellbeing. Frantsila aims to advance people's physical, psychological and mental wellbeing and living in balance with nature through education.