Frantsila Calendula Face Mist
Face Care Natural Beauty Serums
Hydrate, Tone, Calm
A soothing toner that features a double dose of Calendula flower water and Calendula extract, a powerful antioxidant and anti-inflammatory combination that infuses skin with restorative moisture and a radiant glow.
How to use?
Spritz directly on to face and neck, whenever you need a boost of hydration, or apply with a cotton pad, as an intermediate step in between your daily cleansing and moisturizing regimen.

Suitable for all skin types.
Frantsila – natural cosmetics from organic herbs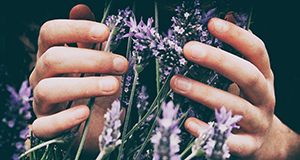 Frantsila is a pioneer in organic herb farming in Finland. Frantsila manufactures natural cosmetics for the face, body and hair, perfume oils and essential oils and other herb products. The Frantsila organic farm is owned by Virpi Raipala-Cormier and Jim Cormier and is located 40 km north west of Tampere, Finland. The farm also offers services for tourists and travelers and organizes courses focused on wellbeing. Frantsila aims to advance people's physical, psychological and mental wellbeing and living in balance with nature through education.