Frantsila 11 Herb Ointment
Body Care Body Lotions Face Care Natural Beauty
Frantsila 11 Herb Ointment is a general-purpose, organic ointment that rejuvenates and sooths the skin. It is also suitable for the treatment of warts, bruises, rashes etc.
Made from organically farmed, cold-pressed vegetable oils, beeswax and herbs, the ointment is suitable for the treatment of warts, moles, liver spots, skin calluses, bruises, various rashes and leg ulcers.
The 11 Herb Ointment is also effective for cracked or dry skin, after excessive sunbathing, for cracked lips and for burns and haemorrhoids. The product contains no water and is suitable as an outdoor or protective lotion for the entire family.
Herbal plants as the active ingredients
Frantsila ointment gets its light green colour and gentle fragrance from herbal plants. St. John's wort and marigold flower heads, chickweed and common knotgrass sooth itchy skin and revive the skin surface. Yarrow and the roof of burdock disinfect and treat the skin. Broadleaf plantain, ribwort plantain, common self-heal, great mullein and red clover rejuvenate and soften the skin.
Use
Spread of affected skin 2–4 times a day. The treatment effect can be improved by covering the area with a bandage or plaster (such as warts and moles, calluses, cracked skin.
Frantsila – natural cosmetics from organic herbs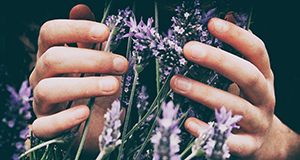 Frantsila is a pioneer in organic herb farming in Finland. Frantsila manufactures natural cosmetics for the face, body and hair, perfume oils and essential oils and other herb products. The Frantsila organic farm is owned by Virpi Raipala-Cormier and Jim Cormier and is located 40 km north west of Tampere, Finland. The farm also offers services for tourists and travelers and organizes courses focused on wellbeing. Frantsila aims to advance people's physical, psychological and mental wellbeing and living in balance with nature through education.