Dr. Tolonen E-EPA 500 mg
Omega-3 EPA in a potent form. Ethyl-EPA -fish oil capsule, food supplement.
Ethyl-esterified EPA fish oil capsule
1 capsule contains 500 mg of E-EPA
12.5 μg of vitamin D
Recommended daily dose
1-2 capsules.
Keep out of reach of children. Not recommended for people with impaired blood clotting. Do not exceed the recommended daily dose. Food supplements do not replace a varied and balanced diet or a healthy lifestyle. Keep out of reach of children
Dr. Tolonen – high-quality food supplements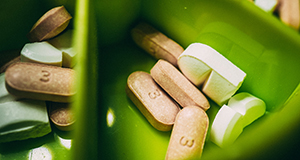 Dr. Tolonen is a food supplement brand developed by one of the most well-known experts of nutritional medicine in Finland, Doctor Matti Tolonen. The Dr. Tolonen product line consists of vitamins, fatty acids and minerals designed for preventive use. The roots of the brand extend to the 1980s when Tolonen began to develop natural treatments and self-care food supplements. Today the Dr. Tolonen is one of the most well-known and popular food supplement brands in Finland with a strong customer-base.