Ambronite AmbroGreens
Greens Smoothie Mixes Sports Nutrition Supplements
AmbroGreens provides a full serving of greens and veggies from exceptional real food ingredients, wild berries, herbs and greens. Eating more greens has never been tastier and faster. With AmbroGreens, loading up on the good stuff, increasing daily energy and supporting digestive and gut health is a breeze.
Your daily greens
Improve digestion and gut health
Carefully selected, high quality greens have been proven to be the #1 food to fight gut problems.
Put end to cravings and weight gain
Enjoy unstoppable energy levels and avoid the crash you get from caffeine & sugar-filled drinks. AmbroGreens is the easiest & tastiest way to get your daily greens.
Boost immunity
Each AmbroGreens shot is packed with real food-based and absorbable vitamins, antioxidants, and phytonutrients to support a healthy immune system. Overcome sneaky nutrient deficiencies that stress our bodies and make us vulnerable to fever and flu.
How to use?
Mix 1 tablespoon (15 g) of Ambronite with 500 ml / 2 - 2.5 cups of cold water or add into your favorite smoothie recipe.
Shake and enjoy!
Ambronite – meal shakes from real foods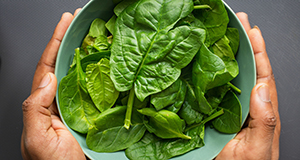 Ambronite was founded by five friends in Finland with the help of crowdfunding after a successful debut at Restaurant Day. Ambronite develops and manufactures meal shakes made of real and clean plant-based ingredients such as almonds, oats, coconut, apple, bilberries, spinach, nettle, sea-buckthorn and rice protein. The ingredients have been dried in under 42 degrees so that they would best maintain their nutritional value. The products are free from artificial ingredients or unnecessary additives. The Ambronite meal shakes function as fast, healthy and nutritious snacks, lunch or easy food you can bring with you on trips.