Pure=Beauty Glow Booster Oil With Rosehip & Cloudberry
Bilberry Cloudberry Face Care Face Oils Natural Beauty Shop by Ingredients Specials
Brightening and renewing face oil contains highly antioxidant, vitamin A- and C-rich organic rosehip oil. Arctic blueberry and cloudberry seed oils contain lots of good essential fatty acids and vitamins.
This face oil boosts skin elasticity, evens skin tone, smoothes fine lines and protects skin from free radicals that cause signs of aging. You will get a beautiful healthy looking and glowing skin.
This wonderful oil suits all skin types including acne and rosacea skin due to the anti- inflammatory, sebum balancing and soothing effects of the oil.
Regular use of this renewing oil can help to heal scarves and sunburnt skin.
Active ingredient / Rosehip oil
Rosehip oil contains skin brightening vitamin C and very effectively renewing vitamin A. High amount of essential fatty acids help to maintain the skin healthy and beautiful. Rosehip oil is suitable for all skin types.
Active ingredient / Cloudberry seed oil
Contains plenty of vitamins like brightening vitamin C, antioxidant vitamin E and renewing vitamin A. Essential fatty acids help to maintain the skin healthy and beautiful. Ellagitannin smoothes the skin and boosts its collagen production.
Active ingredient / Blueberry seed oil
Contains high amount of essential fatty acids that help to maintain the skin healthy and beautiful. The anthosyanic compaunds (antioxidants) help to fight against free radicals and skin damage. Blueberry seed oil calms and soothes sensitive skin and diminishes redness.
Active ingredient / Squalane (Plant based)
Squalane is a saturated and stable hydrocarbon that is found naturally in the skin. It is a great emolliator and an exceptional hydrator, preventing the loss of hydration on the skin. Squalane is non-greasy, non-comedogenic and is suitable for use on all skin types.
The antioxidants in squalane also fight skin damage and free radicals, which can both accelerate the aging process. Regular use can also boost collagen production, resulting in firmer skin. Squalane is also a detoxifier.
Pure=Beauty – premium-quality natural cosmetics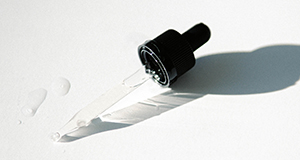 Pure=Beauty is a Finnish skincare brand which has been making high-quality skincare products from natural ingredients since 2008. Pure=Beauty's selection includes face mists, multi-use skin oils and body butters. Pure=Beauty only uses a few ingredients in their products but only of the best quality. The key ingredients include argan oil, jojoba oil, carrot oil, monoi oil, castor oil and Nilotica shea butter, all known for their nurturing effect. All the ingredients used in the Pure=Beauty products are produced in an ecological and ethical way.