Puhdas+ Pine Bark Extract
Health Multivitamin New Arrivals Sale Supplements Vitamins
Finnish forests have always been a great source of nutrients and thus, we want to offer you these natural powerful nutrients.
Pine Bark from the purest forests in the world
Did you know that the pine bark is one of the richest source of nutrients. Puhdas+ Pine Bark Extract is from the purest forests in the world Lapland in Finland. It has been produced by using only the purest ingredients.
It is rich in antioxidants, fenolic compounds such as proantocyanids and minerals. Developed and produced in Finland. Vegan. No allergens.
The extreme purity of products is supported by the choice to source the raw material from forests in the Finnish Lapland, the north of the Arctic circle in Finland. The northern conditions give significant advantages to wild plants that grow there naturally. The nature of Finnish Lapland is extremely clean and pure. The population density in the area is only 2 people per km², which leaves most of the space for the abundant, wild nature.
The purity of Finnish Lapland can be seen, for example, from the lead content in the soil. The concentration of lead in the soil is less than 15 mg per kilogram, while the corresponding number in Central Europe is typically 20 40 mg per kilogram.
Dosage
1-2 capsules per day.
The recommended daily dose should not be exceeded. The dietary supplement does not replace a varied and balanced diet or healthy lifestyle. Keep away from the rech of children.
Pure supplements with only the most essential ingredients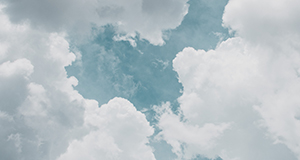 Puhdas+ was founded for the passion to make more pure and simple health and wellness products and cosmetics. The Finnish company chooses primarily Finnish ingredients for their products and the products are manufactured by qualified professionals in Finnish certified factories. the product development team at Puhdas+ strives to take their customers' allergies and diets into consideration as well as possible. That is why the products are manufactured as vegan, gluten and lactose-free whenever it is possible.