Arctic Superfoods Snack Bar Wild Blueberry & Birch Leaf
Bilberry Birch Shop by Ingredients Snack Bars Snacks Specials Superfoods
Snack bar with blueberry and birch leaf. Nurtures the body and balances the mind.

One snack bar contains 52 wild blueberries!
Handmade in Finland.
Arctic strength from the Northern forests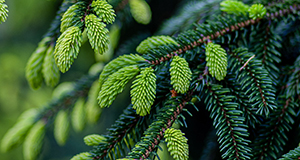 Arctic Superfoods prepares snack bars which are full of pure and nutritious Nordic superfoods. The snack bars contain sea-buckthorn, bilberries, lingonberries, spruce sprout, birch leaves and nettle, all of which grow under harsh conditions in Finland's Arctic forests. The berries and herbs have to survive long and cold winters and short summers under the Midnight Sun which is why they grow to be extremely dense in nutrition and rich in flavour. The snack bars are full of good energy which keep you going throughout the day. All Arctic Superfoods snack bars are handmade in Finland.
Snack bars provide quick energy
Snack bars provide energy during a busy day or after training when you need to regain your energy levels. It is good to keep a nutritious snack bar with you which will help you through the day if the next meal is postponed for one reason or another. We have picked natural snack bars in our selection which contain only healthy and beneficial ingredients. You can find snack bars with Finnish superfoods such as berries and nettle, or choose raw bars made from fruits, nuts and seeds. You can also find gluten-free snack bars and snack bars suitable for toddlers from our selection.