Arctic Superfoods Snack Bar Lingonberry & White Chocolate
Buy 4 bars for 10 euros!
New Arrivals Snack Bars Snacks Superfoods
Lingonberry snack bar with white chocolate coating. A positive punch for the body with an indulgent sweet coating.

One snack bar contains 33 lingonberries!
Handmade in Finland.
Arctic strength from the Northern forests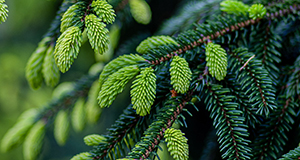 Arctic Superfoods prepares snack bars which are full of pure and nutritious Nordic superfoods. The snack bars contain sea-buckthorn, bilberries, lingonberries, spruce sprout, birch leaves and nettle, all of which grow under harsh conditions in Finland's Arctic forests. The berries and herbs have to survive long and cold winters and short summers under the Midnight Sun which is why they grow to be extremely dense in nutrition and rich in flavour. The snack bars are full of good energy which keep you going throughout the day. All Arctic Superfoods snack bars are handmade in Finland.