Ambronite Complete Plant Protein
Greens New Arrivals Sale Smoothie Mixes Superfoods
Ambronite Complete Plant Protein is the perfect source of daily protein for bulletproof health, nutritional insurance and increasing muscle and strength. It packs 22 grams of complete protein per serving, 4 grams of BCAAs, plus vital food-based vitamins and minerals to optimally support muscle growth, recovery and longevity. It's the tastiest, smoothest plant protein out there. Fully absorbed and easy on the stomach, with a powerful natural digestive enzyme.
1 Serving Gives You:
22 g of complete protein, including 4 g BCAAs
2.7 g of fiber and a natural digestive enzyme for optimal absorption and a happy gut
Selection of food-based vitamins and minerals to support muscle
The Best Tasting Plant Protein. Ever!
Complete and Fully Absorbed Protein that's Easy on the Stomach
The perfect mix of pea, sunflower seed and pumpkin seed proteins provide 22 g of protein, 4 grams of BCAAs and a complete amino acid profile. Gut-friendly fibers and a powerful natural digestive enzyme ensure that the protein is optimally absorbed.
Key Micronutrients for Increasing Strength, Recovery and Longevity
Zinc, selenium, chromium and B group vitamins boost the protein's benefits for strength, recovery and longevity.
Unrivalled Taste From Real Berries
We used real blackberries, bilberries (wild blueberries), strawberries and raspberries to create an incredible taste that's as smooth as whey, without the stomach issues.
How to use?
Mix one scoop (35 g) of Ambronite with 500 ml / 2 - 2.5 cups of cold water, plant-based milk, or add into your favorite smoothie recipe.
Ambronite – meal shakes from real foods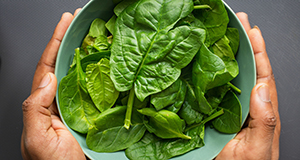 Ambronite was founded by five friends in Finland with the help of crowdfunding after a successful debut at Restaurant Day. Ambronite develops and manufactures meal shakes made of real and clean plant-based ingredients such as almonds, oats, coconut, apple, bilberries, spinach, nettle, sea-buckthorn and rice protein. The ingredients have been dried in under 42 degrees so that they would best maintain their nutritional value. The products are free from artificial ingredients or unnecessary additives. The Ambronite meal shakes function as fast, healthy and nutritious snacks, lunch or easy food you can bring with you on trips.